Kardashian Jenner Round-Up: The Kardashians Celebrate End of 'KUWTK' Filming
Try and Keep Up!
Lara Sophia March 13, 2019 9:00am
Another week, another Kardashian-Jenner roundup. Shockingly it's been a scandal-free week for the Kardashian-Jenner clan but a quiet week for them is still a crazy week for us mere mortals.
Here's everything that went down with the KarJenner clan this week.
Did Kylie and Jordyn Reunite?
Did they or didn't they? Some reports claim that Kyle and Jordyn recently hashed things out over pancakes but other media outlets say it's simply not true.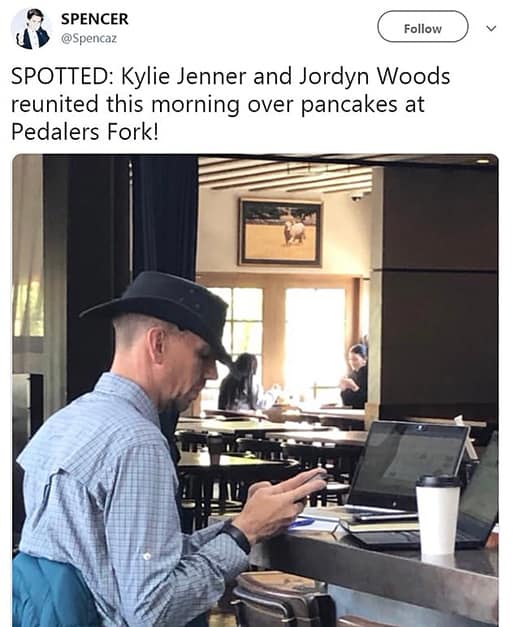 In fact, it turns out that Kylie was really starting her pancake tour of North America with her replacement BFF Heather Sanders. If you're still hoping to see Kylie & Jordyn reunite don't fret – eventually, these two will make up or break up for good. And who knows we might even see it play out on TV. Until then we just have to wait and see.
Kourtney Continues To Tease Poosh
Kourtney is still teasing fans as she gears up to launch Poosh which many believe will be the KUWTK star's lifestyle website. But the specifics are still unclear. For now, all we know is that Poosh will "Educate, motivate, create, curate" and #pooshtheboundaries.  Oh, yeah it's also: "not a monologue, it's a dialogue."
Kris Collides With RHOBH star Lisa Rinna For a Commerical
Lisa Rinn and Kris teamed up to take us back to the 90s and the days of renting videos! Oh, Blockbuster what fun you were. If you want to take a trip down memory lane; check out their blast from the past commercial for the Captin Marvel movie.
Sofia Richie Claps Back at Troll Who Tells Her to 'Leave Scott' Disick Alone
Sofia Richie isn't letting anyone diss her man Scott Disick or their relationship. The 20-year-old clapped back at a troll who criticized her relationship with Scott.
"Leave Scott alone and face your future," the Instagram user commented on Sofia's March 10 Instagram post. Sofia fired back: "Leave me alone and face your future."
Sofia has previously made it clear that she enjoys keeping her relationship with Scott private and has no plans to appear on KUWTK.
"Not that I'm against it, [but] I'm just very private," Sofia revealed to Us Weekly in February 2019.
Khloe  Jets to Las Vegas for Malika and Khadijah Birthday
On Sunday Khloe escaped Los Angeles, and the drama in her life, for a night out in Sin City. Khloe jetted off to Las Vegas with her besties Malika and Khadijah to celebrate their 36th birthday. The group, of nine, dinned in a private room at Hakkasan Restaurant located in the MGM Grand Hotel & Casino while there they indulged in delicious food and sipped on Don Julio 1942 tequila and Moët champagne.
Eyewitnesses tell Us Weekly that group then moved on the Hakkasan Nightclub and that Khloe was "waving to fans, dancing and having an all-around good time."
The three kicked things up a notch when Genasis took the stage at 2 a.m. They "really got into it, dancing and singing his lyrics as they looked on from the DJ booth area."
Jordyn Moves on From Tristan Thompson Scandal…With a Fresh Haircut
New hair, who dis? Jordyn Woods is cutting off the excess baggage in her life literally and figuratively as she embarks on the next phase of her young life which will most likely be Kardashian-free. Jordyn has been MIA on Instagram since her cheating scandal with Tristan Thompson broke in the press but over the weekend she returned to the gram and her 9.5M followers. She celebrated her return by debuting a fresh new bob haircut.
On Friday, March 8, she showed off her shoulder-length bob in a post on Instagram. Jordyn usually rocks super long hair so it seems she's going for a new look to match her new reality.
"If you're reading this… it means God has given you another day to wake up," she captioned the two selfie shots. "And be grateful & better than you were yesterday."
Kardashians Celebrate End of 'KUWTK' Season 16 Filming
That's a wrap! The Kardashians have officially wrapped filming for season 16, which is set to debut on March 31. To celebrate the Kar-Jenners indulged in a #16-shaped cake and by going rollerblading at an indoor roller rink.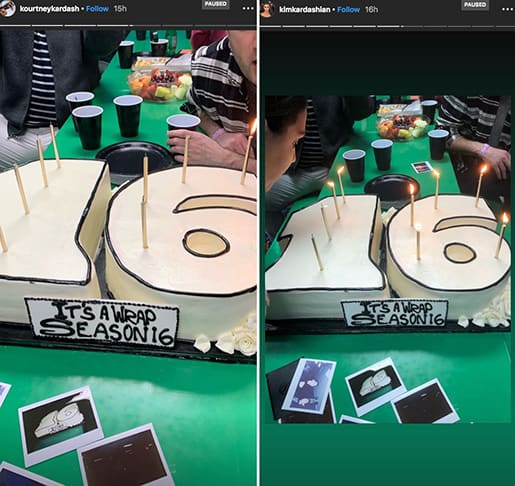 Thoughts on this week's roundup? Sound off below!
---