Kardashian Jenner Round-Up: Khloe Confirms Tristan Hooked Up With Kylie's BFF Jordyn Woods
Try and Keep Up!
Lara Sophia February 20, 2019 9:00am
Another week, another Kardashian-Jenner roundup. Shockingly it's been a mostly scandal-free week for the Kardashian-Jenner clan but that's not to say nothing MAJOR went down.
Here's everything that went down with the KarJenner clan this week.
Khloe Confirms Tristan Hooked Up With Kylie's BFF Jordyn Woods
Khloe and her main man Tristan Thompson are continuing to face rumors that their romance is over. Life & Style reports that Tristan was spotted at the Pineapple Hill Saloon & Grill in Sherman Oaks, California, on Valentine's Day flirting up with women instead of being with his baby mama. After Tristan took pics and chatted with some girls he headed to dinner with friends while Khloe spent the night at home with their daughter True.
However, it turns out that a new cheating scandal may have broken up Khloe and Tristan for good.
On Tuesday, The Hollywood Unlocked reported that Khloe split with Tristan for good after he hooked up with Kylie's best friends Jordyn Woods on Sunday.
Apparently, Tristan was out parting on Sunday and took the party back to his house.  The group was " hanging out, smoking Hookah and drinking" when they were ordered to put their phones away or leave the party.
Once all the cellphones were away Jordyn showed up to hang out. Jordyn and Tristan were all over each other. In fact, an eyewitness says "They couldn't keep their hands off each other."
When partygoers asked to use their phone later on in the night, they were told to leave because Jordyn wouldn't be going anywhere anytime soon. Jordyn reportedly stayed at Tristan's house until 7 am.
Sounds like a crazy rumor, right? Well Khloe, and her good friends Malika and Larsa Pippen, basically confirmed the rumor was true. See below!
As for Tristan he's denying it and called the story "fake news" in a now-deleted Twitter post.

Kim, Khloe & Kylie Trademark Their Children's Names
The Kar-Jenners already have some big plans for the next generation. According to TMZ, Kim, Khloe, and Kylie have reportedly filed to trademark the names of their children.
The famous sisters filed the trademarks to slap their children's names on multiple products including a clothing line, toys and skincare products.
So, be prepared to see the names of Saint, North, and Chicago West, True Thompson and Stormi Webster on a bevy of products in the future.
Kylie also filed a trademark for "Stormiworld" which is a nod to Travis Scott's album Astroworld.
The eldest Kardashian sister Kourtney and her three kids  Mason,  Penelope, and Reign were not mentioned in the filing
Sofia Richie Says She Has No Plans to Be on KUWTK
If you ever hoped to see Scott Disick and Sofia Richie's relationship on Keeping Up With the Kardashians don't hold your breath because Sofia reveals she has no plans to appear on the Kardashian's reality TV show.
While Sofia is on good terms with the Kardashian-Jenner clan she prefers not be on reality TV telling Us Weekly,  "Not that I'm against it, [but] I'm just very private."
As for Scott, he's cool with whatever Sofia decides. "Everyone has their own choices, and nobody should have to do anything they don't want to do…It's her choice," Scott says.
Kim Rocks Her Most Risqué Dress Ever!
If you think you've seen all of Kim well think again. Kim proved that she can still shock us when she attended the Hollywood Beauty Awards in a barely there vintage 1998 Thierry Mugler cut-out gown with a thigh-high slit. The teeny tiny dress left nothing to the imagination. All I can is that god for double stick tape.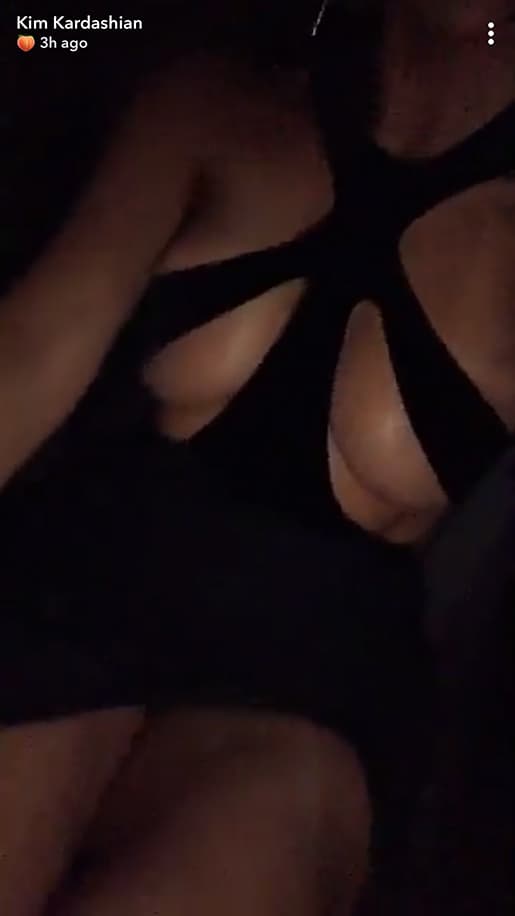 "Don't we look like we're going to prom?" Kim asked fans in a video on her Instagram Story. "I think this is a 1998 archive look that I've been dying to wear, so this was perfect."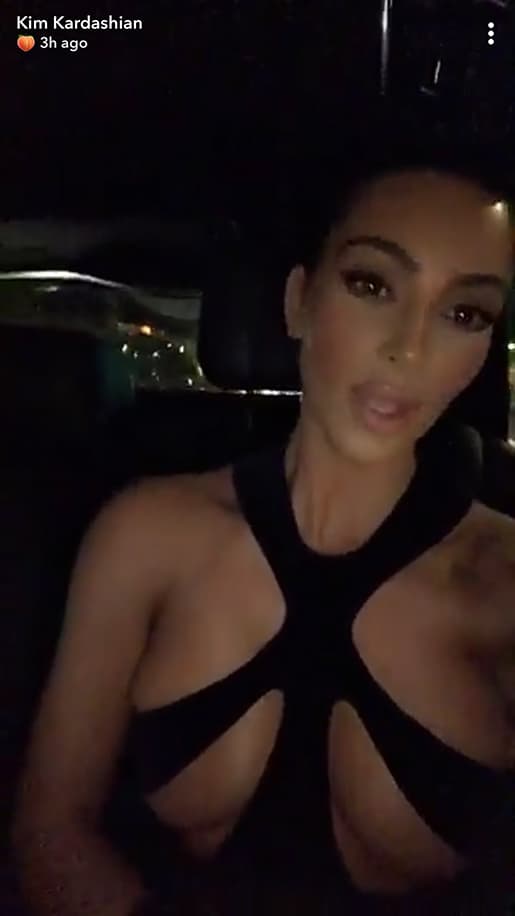 Kim Addresses Nose Job Rumors Yet Again
Kim is once again denying claims that she's had a nose job. While many would say photos don't lie, Kim says photos actually prove that she's never had a nose job.
"I never had my nose done," Kim revealed during Mario Dedivanovic's The Master Class in L.A. on Feb. 9. "Everyone thought I did, and I said wait until I have kids because your real features come out."
However, Kim admits that she can understand why people might think she's had a nose job.
"Pictures, I swear, I look at them and would be like, 'Wow the bump looks so much bigger in some pictures than in others,'" Kim explained.
Kim then clarified her comments on Twitter telling fans, "I said you will see when I have kids, they will have the same nose as me."
I said you will see when I have kids, they will have the same nose as me. https://t.co/b6O327HMyq

— Kim Kardashian West (@KimKardashian) February 13, 2019
Kylie Teases New Kylie Cosmetics Product
Get ready for another Kylie Cosmetics product! This week Kylie hinted about a big product launch for her makeup brand. Kylie encouraged fans to guess what it could be. Any ideas?
"I can't wait to launch a new product for @kyliecosmetics can you guess what it is?," Kyle announced on Instagram.
Khloe Chops Off Her Hair Into Chic Bob
New hair, who dis? Khloe showed off her do this week on Instagram. Khloe, like Kylie and Kim,  is a chameleon when it comes to changing her hair but it turns out Khloe can't get enough of her latest hairstyle.
Not only does Khloe have a new hairdo but she also has her mojo back after becoming a mother over 10 months ago.
"I'm addicted to my short hair! I asked Andrew to cut a few more inches off. I love this length!! I love my glam!! 10 months after giving birth, and I'm finally feeling like I'm getting my mojo back! Woooo woo," Khloe captioned a photo of her new chair cut.
Khloe's niece Penelope was so obsessed with her Aunt KoKo's haircut that she got a matching haircut! Talk about adorable.
Kim Shows Off Her Baby Girls; Proves That They Are Her Twins
Kim posted a photo of her gorgeous daughters on Instagram and it got everyone talking. Many are dubbing North West Kim's mini-me but I think Chicago is really Kim's twin. Look at that face it's Kim to-a-T.  However, there's no denying that North has her mom's sass and flair for fashion!
Thoughts on this week's roundup? Sound off below!
---