Khloe celebrates baby with the most EXTRAVAGANT shower ever!
Keeping Up With the Kardashian Babies
Keegan Biondino March 12, 2018 3:32pm
It was an all pink everything kind of day at Khloe Kardashian's OVER THE TOP baby shower this past weekend.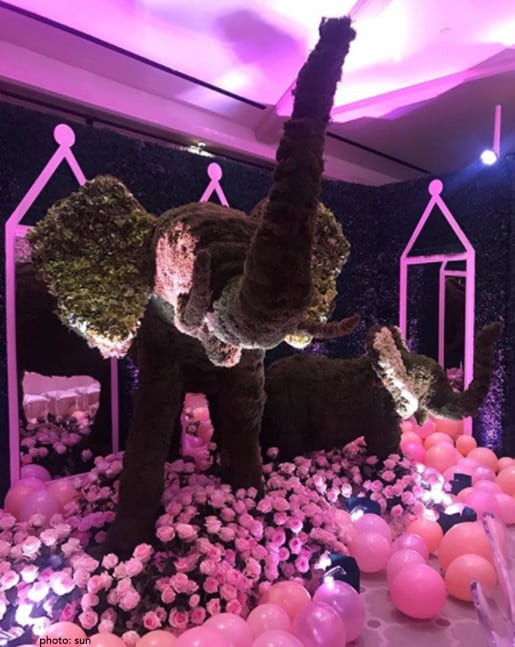 We can always count on the Kardashians to show up in a BIG way, especially when it comes to a party! Clearly, Khloe has gotten over the initial shock of having a baby girl. She seems to be completely embracing the idea now!
According to E! Online, "Guests were told to wear pink ensembles to the all-pink party, which served pink drinks. The shower is very pink with thousands of pink flowers everywhere," an insider describes, "including hundreds of stems hanging from the ceiling that create an amazing first impression as guests walk in." The entrance also featured a huge giraffe topiary. The source elaborates, "there are pink roses and hydrangeas everywhere, it's like an amazing pink garden with floor to ceiling flowers."
Khloe looked fab in her silk robe and custom cocktail dress by Sergio Hudson. The sisters all looked glam while some other guests' fashions were, shall I say, questionable?
Speaking of questionable… Kim Zolciak Biermann was a guest at this lavish event, accompanied by her mini me, Brielle Biermann.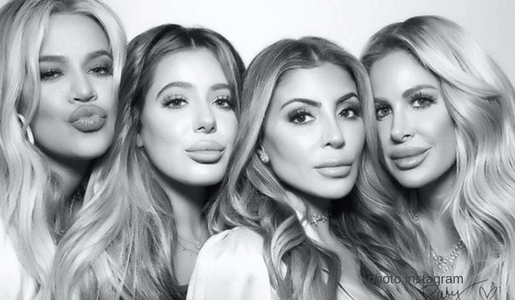 I really did not see this happening! Look at those lips! Sweet Mother of God, I don't know where to look, I think Brielle's are winning, if size matters!
According toPage Six, the guest list included Kim Zolciak, Brielle Biermann, Maria Menounos, Lorraine Schwartz, and more. On top of that, it was also the birthdays of Kardashian's friends Malika and Khadijah Haqq and Jen Atkins, so the reality star had unicorn birthday cakes made for them and the group serenaded them with "Happy Birthday."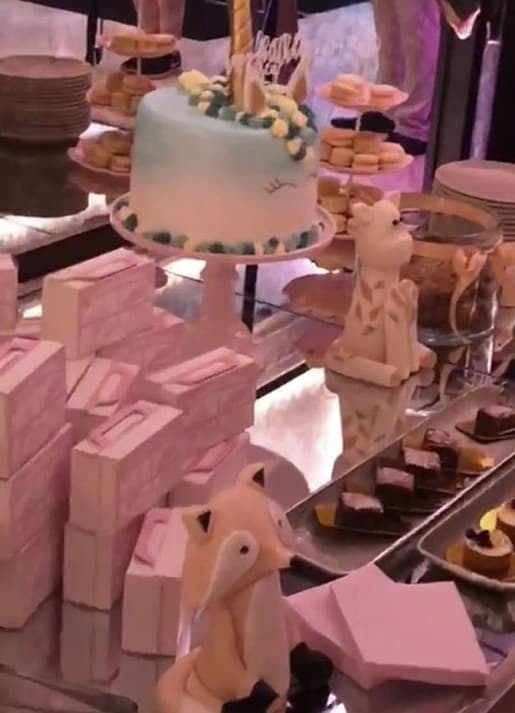 Baby Daddy, Tristan Thompson joined Khloe about an hour in to the event with a few friends in tow. The Kardashian gang celebrated Thompson's birthday after the shower! Sounds like a fun filled weekend of celebrating! I cannot wait for the first birthday party, I mean can you even imagine!
What did you think of the shower?! Sound off in the comments!
---